Stirrer™ Automatic Handsfree Helping Hand Whisk
Your Helping Hand In The Kitchen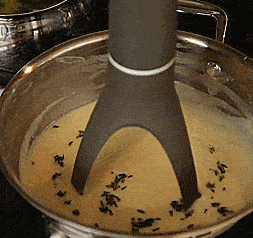 Food need to be stirred for hours, busy with your kids around and too much work to handle at the same time while cooking, this is the helping hand you need in the kitchen. Simply place Stirrer™ in a pan or pot, turn it on, choose from three speed options, and it will do the job for you. THERE IS NO NEED TO HOLD THE STIRRER, YAY!
Automatic Rotates & Changing The Way We Cook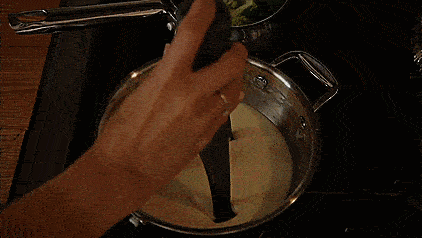 Stirrer™ has molded plastic legs for a smooth and glossy look. It has a one handed push button to turn it on/off with 3 speed options. Just place it in a pan or pot, turn it on, and it automatically rotates. Perfect for stirring sauces, soups, porridge, gravy and other mixtures. The stirrer is cordless and battery operated (4 pieces AA batteries are required). The legs can be removed, and are dishwasher safe.
Time-Saving Battery Stirrer™: perfect for stirring the ingredients in your pan or pot. No need to spend time manually stirring your soup when you have this Stirrer™
Automatic Soup Stirrer™: Cooking accessory rotates around the pan at the push of a button independently. Stirrer™ means no need to stir by hand. It stirs so you don't have to
Three-Legged Cooking Stirrer™: leave all the hard work to this automatic pan stirrer featuring nylon legs that are heat resistant to 120°C Non-stick and dishwasher safe.
Applications: automatic stirrer can stir all preparations to perfection, and add the perfect amount of creaminess as much as you desire. Use the kitchen tool for puddings, soups, hollandaise, porridge and gravy
Powerful Stirrer™: porridge stirrer comes with a high-speed motor that stirs the food with superior torque. This baking tool has a cordless battery operation, and requires 4 AA Batteries. Batteries are not included
BUY 2 GET EXTRA 20% OFF WITH FREE SHIPPING (CODE:2PCS)